ANCHORAGE
The Gateway to Alaska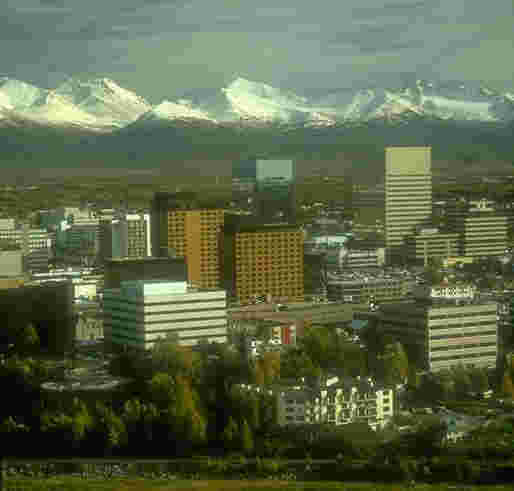 Most people arrive in Alaska through Anchorage. The International Airport is the gateway to the world. You can fly over the pole to many world areas. There are over 40 airlines going through here. Ships arrive at the Anchorage Port in Cook Inlet. People arrive in Seward,AK.by boat and drive or take the train to Anchorage to start their Alaskan treks. About 1 million travelers visit Alaska each summer. 80,000 of these arrive in Anchorage by air. The rest arrive over the Alaska Highway through Canada or by boat.

Anchorage sits in a bowl with Cook Inlet on one side and the Chugach mountains on the East. The Municipal boundaries encompass 1,955 square miles, which is almost the same size as the state of Delaware.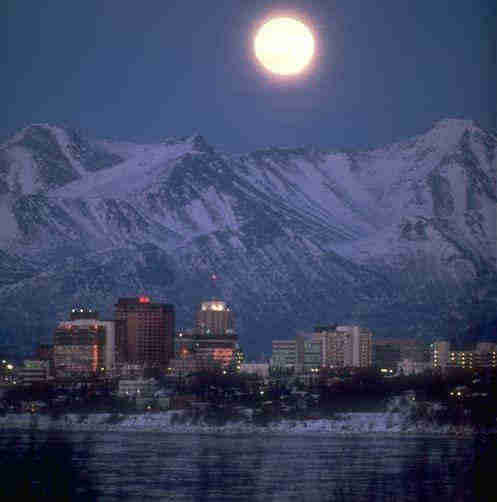 Anchorage is Alaska's largest city. It has a population of about 280,000 people. This is 40% of everyone in the entire state.
What time is it in Alaska?
Most of Alaska is on Alaska Standard time,which is 4 hours earlier than the East coast and 1 hour earlier than the West coast. This is confusing to many new arrivals, so 'set your watch' and prepare for a rest on arrival!
Average high temperature in mid-June is 62deg.F with 19hrs-18min. of daylight~
Mid-December brings the reverse as dark!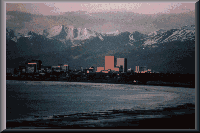 Anchorage is a modern city with everything available for food,entertainment,travel,accommodations. There are great museums, Native Cultural Center,tours and attractions. We have a large University of Alaska with extentions in several other Alaskan towns.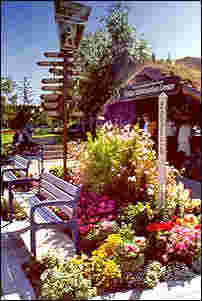 The Anchorage Log Cabin Visitor's Center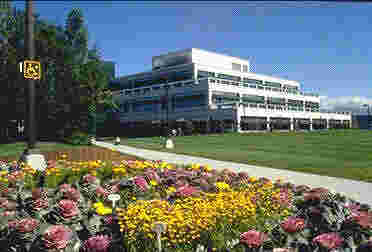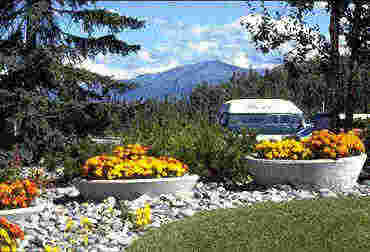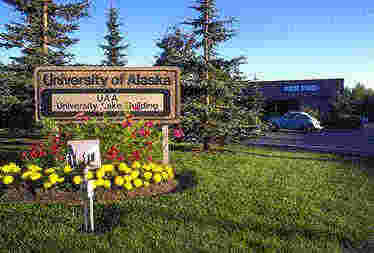 Our University of Alaska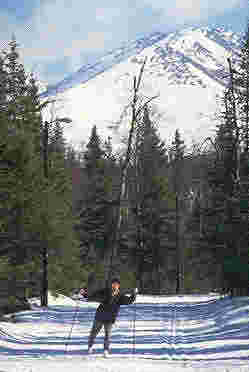 Popular winter sport!*UAA Photos by UAA*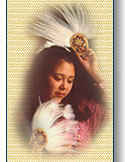 The Alaska Native Heritage Center opened it's doors in May 1999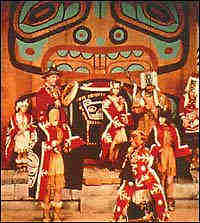 Native Dancers

Anchorage is supported by two large military bases. They are Ft.Richardson(Ft.Rich) Army base and Elmendorf AirForce base. These are the prime defense system for the USA border to Russia and the Far East hemisphere.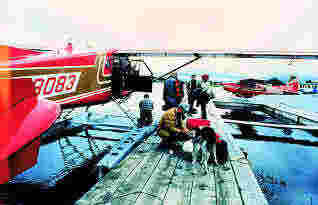 Lake Hood by International Airport carries the heaviest float-plane traffic in the world. Alaska has thousands of lakes that are only accessible by float-planes.

We will now jump back into winter in Anchorage and see a little of the yearly FUR RENDEZVOUS! Since Anchorage is a large Burrough(Alaska has no countys) we move on a little South of the main city for some pictures of the lovely scenery that is just a short drive from downtown. This is the gateway to the Kenai Peninsula.

You know you are Alaskan when you know the AK stands for Alaska and not Arkansas!
Click on the license plate for NEXT!