Before we leave Anchorage,we see where the big ships come to port in Cook Inlet~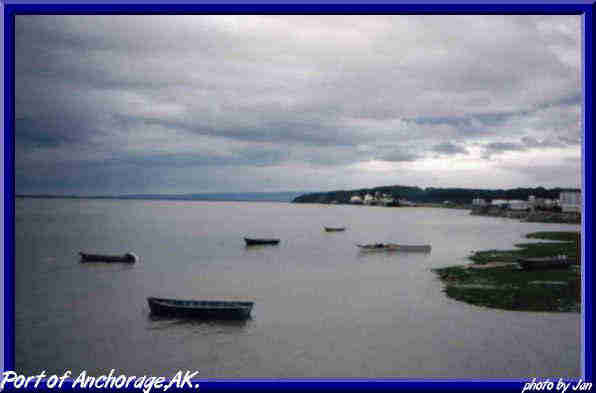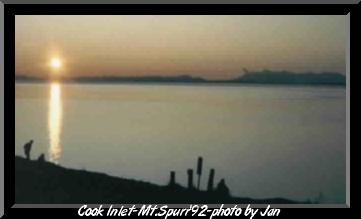 The dark extension from the mountain to the right is smoke from the Mt.Spurr volcano that covered us with 4-5inches of pumice-volcano dust in 1992. It was total blackness in Anchorage during a sunny afternoon for 4 hours as the volcano erupted 78mi.away from us across Cook Inlet. We had to seal up our houses and bring animals in. It was very difficult to breathe. Cars broke down with engines choked. It took a lot of clean-up work,but in years after, everything grew green. Gardens flourished. It is good for the land. Skies turn purple and red in sunset.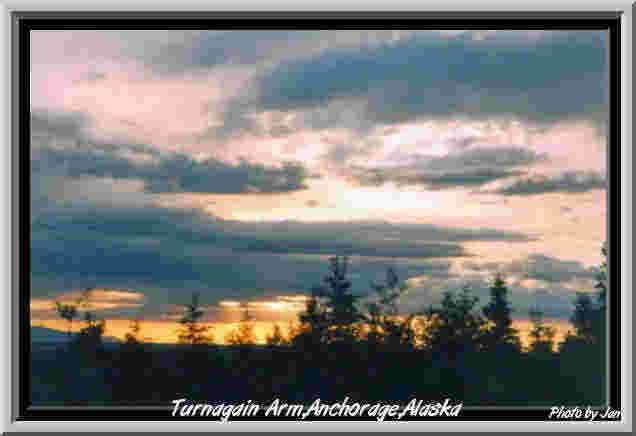 Enjoy some winter scenes of the area at my home
~but make sure to wear the Parka that you packed!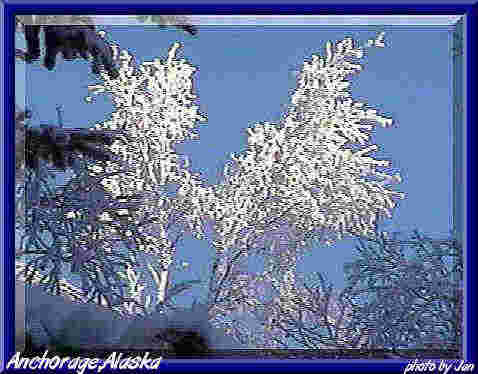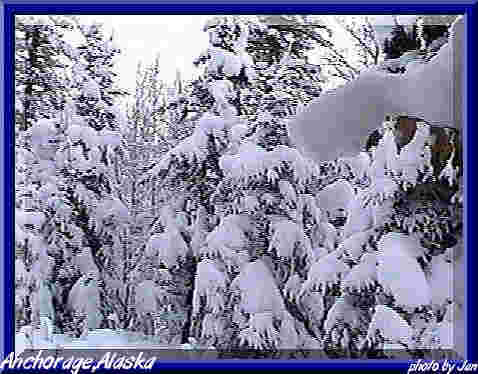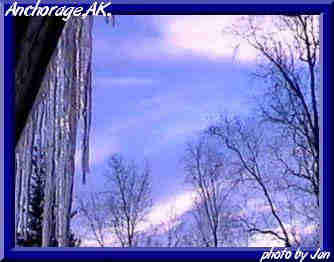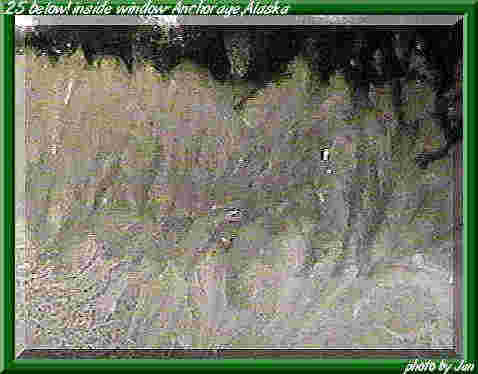 Is this cold enough for you? (Try Fairbanks!)
*You know you are Alaskan when minus 20degrees F seems a little 'chilly'*
We'll speed through this long winter after a look at the Anchorage "Fur Rondy" and move into a more gentle season as we drive south on the Seward Highway~



Click on the license to continue the drive*