ILIAMNA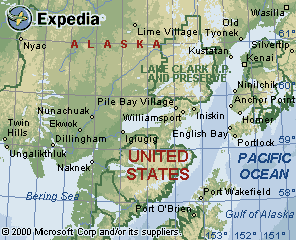 Lake Iliamna in map center*
is in the heart of the BRISTOL BAY region. It is 8miles long and 20 miles wide. It is the largest lake in Alaska and is a sportsmans heaven,as well as a place of MYSTERIES!

Here is a pretty sunset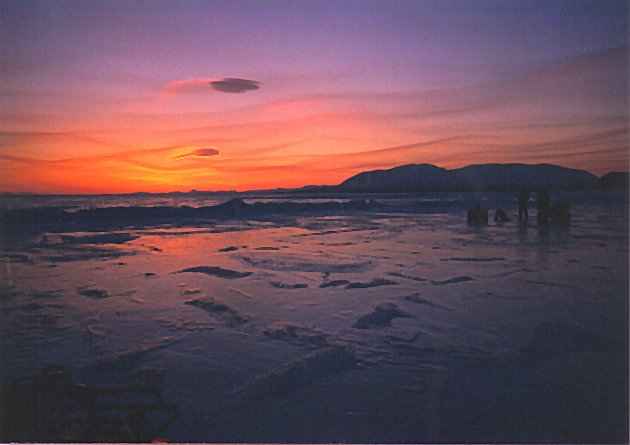 This lake area is only accessible by small plane. It now has several nice sports fishing and hunting lodges. The village of Iliamna at the head of the lake is populated by mostly Athabascan natives. Pedro Bay on the lake has a nice US Post Office!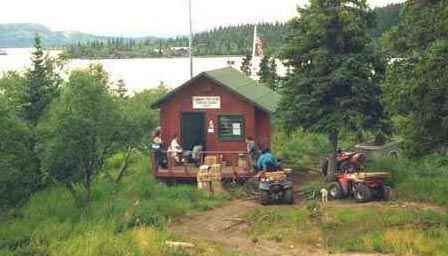 The area is inhabited by big bears!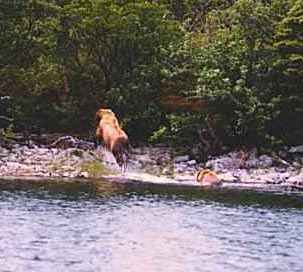 Check out this bearpaw print that is not an unusual size for this area~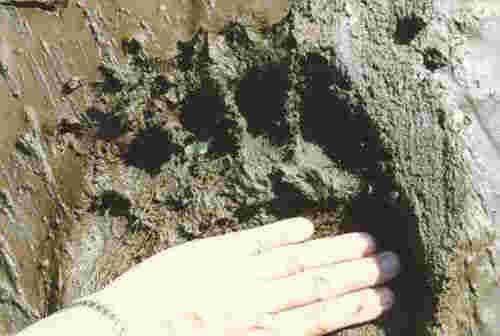 The lake region is a great berry-picking place~if you can beat the bears to those blueberries!
Here is a view of Iliamna River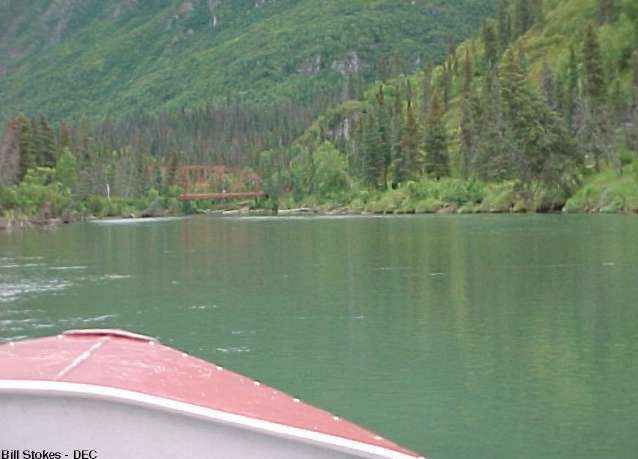 This is a 'cool ' place to fish!
This is also a part of the volcano region*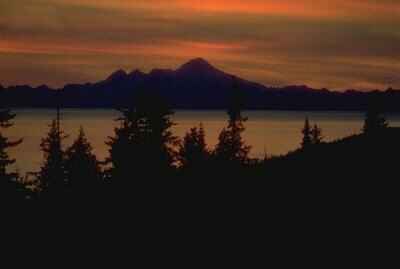 The ancient mysterious Iliamna has legends of YETI around the lake..(*Bigfoot to some)

There are sightings of a huge CREATURE that lives in the depths of this lake. It has depths of 1000 feet in places.
These sightings are so persistant that the Alaska Department of Fish and Game keeps an open file labeled
"LAKE ILIAMNA MONSTER"
In 1963, a department biologist was flying his small plane over the lake and for 10 minutes watched a creature that appeared to be about 25 to 30 feet long swimming below the surface. It never came up for air. The biologist estimated the beast's length by comparing it to the airplane's shadow on the water.
A number of times in recent years, sportfishermen near the villages of Iliamna and Pedro Bay have reported a big, peculiar, snake-like form moving along at the water's surface.
Explanations for the creatures that have been observed range from a lost whale that strayed in from the ocean to a huge sturgeon to a species of freshwater seal. The Native people say the creature is a monster that doesn't like people and upsets boats that stray too far from shore, but there's no scientific evidence to prove any theory."

If your boat hasn't been tipped over by this 'mystery monster',we'll take off in our small plane to further adventures!
click on the flag*