Traveling South of Anchorage
~We drive to a setting sun along Turnagain Arm~
Seward Highway was chosen as one of 15 ALL AMERICAN Highways of the USA in 2000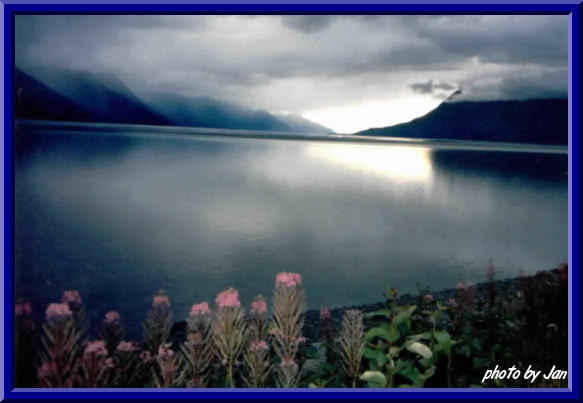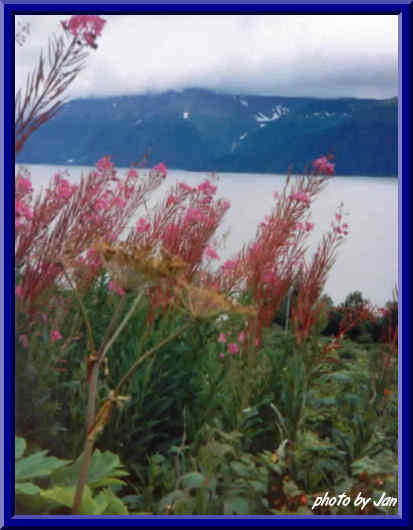 Don't eat these red berries! We stop to take a look at this Dall sheep feeding along the road~They can really climb those rocks!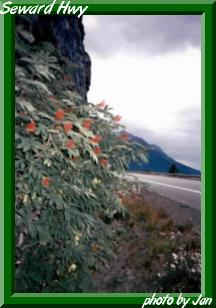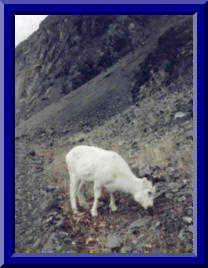 Baluga Point is a place to watch the white Baluga whales come in with the bore tide to feed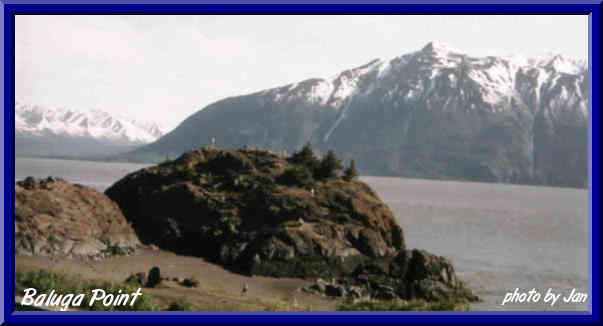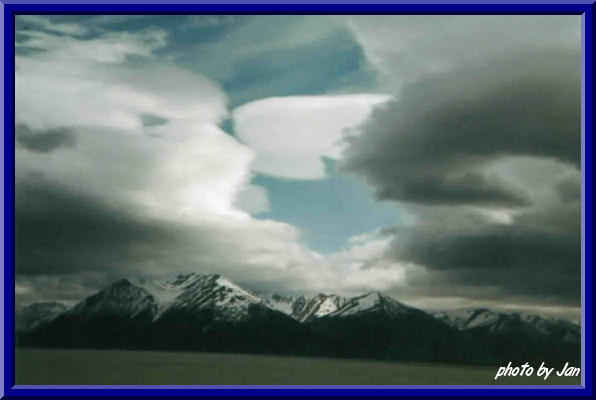 Beauty of Autumn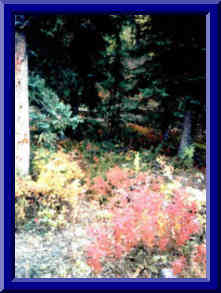 A hungry bear tries his art of garbage hounding!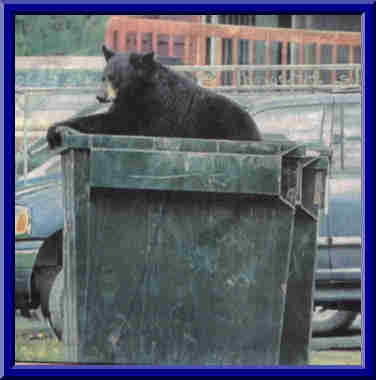 If you love to ski or just wish to soak up the beauty of a mountain resort, Alyeska is the world renowned place. It was one of the contestants for the Winter Olympics a few years ago. It is easy access of about 3miles from the Seward Hwy. It is 40miles south of Anchorage.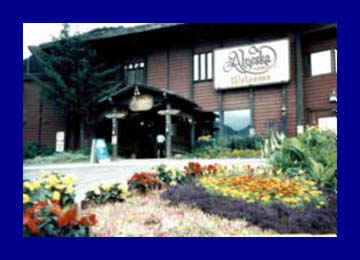 Around the bend of Turnagain Arm is the road to HOPE. It is a small village on the other side of the Arm. It was settled by the GOLD MINERS. "Thar's Gold in them thar hills"! It's good fishing in the river there where the salmon run.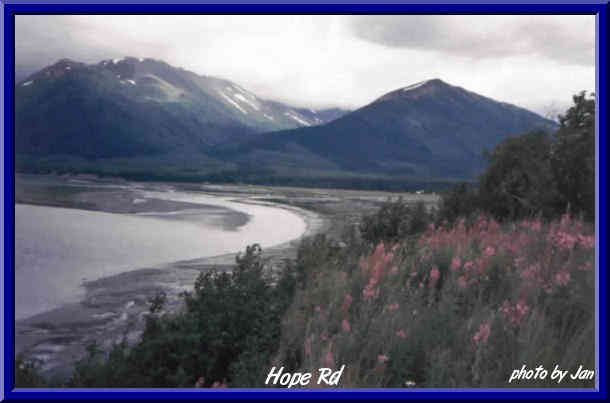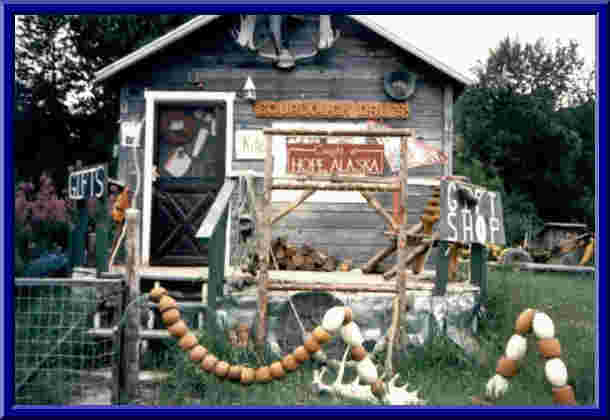 This is a long ride to Seward,so we will take a rest and maybe have a picnic on the cliff while enjoying the view! It could be rainy in this area. In winter bring snowshoes!

*You know you are Alaskan when you see some people in bib overalls and Bunny boots at funerals..or concerts*
Kick the license plate for
"On the road again"