SOUTHEASTERN

The Inland Waterway to Alaska
called the INSIDE PASSAGE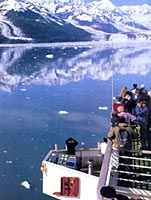 Tour boats are one of the best ways to see this most beautiful area of Alaska. You can get a close look and stops at the many island towns and villages. You can fly in smaller planes and float planes. You cannot drive off the islands! Ferry boats are available to haul cars.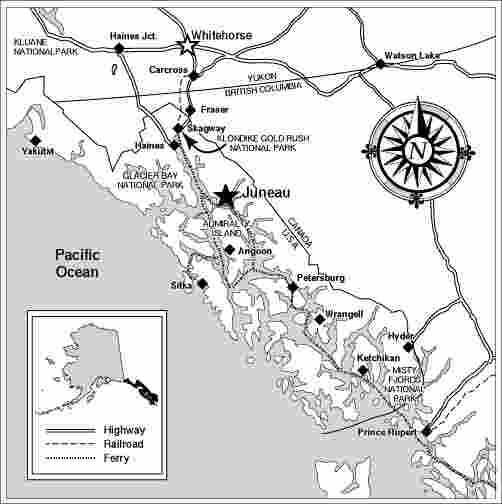 This is the route sailed by the russians that discovered these islands..Lord Baranof.. in late 1700's.
It is a lush land of the huge Tongass forest,great fishing and wildlife. The climate is much warmer and wetter than the rest of Alaska. It is a narrow strip bordering Western BC,Canada.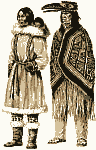 Southeast Alaska is inhabited by many different native peoples. The Tlinket tribe is most famous for their wonderful TOTEM POLES and colorful,artistic blanket and basket making. These peoples have survived alone there for millenia.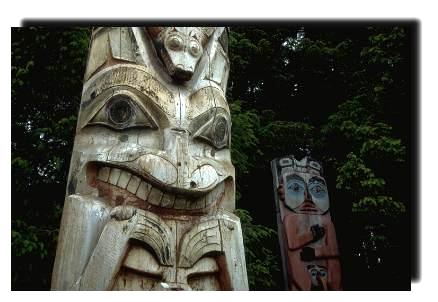 Totems in SITKA,Ak.
JUNEAU
is the CAPITAL city of Alaska and can only be reached by plane or boat. It is on the mainland strip next to Canada,bordered by Mountains and sea.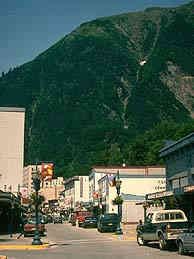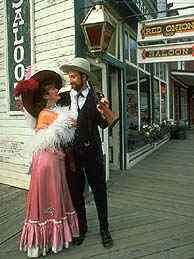 Juneau was an original GOLD RUSH town and still has many old sites to see,plus the beautiful mile-wide Mendenhall Glacier.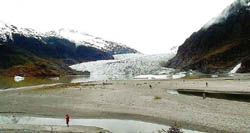 Follow the map above and we will take a peek at the larger towns and scenes along this beautiful waterway.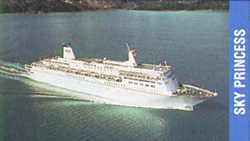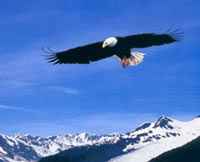 Soar with the eagles!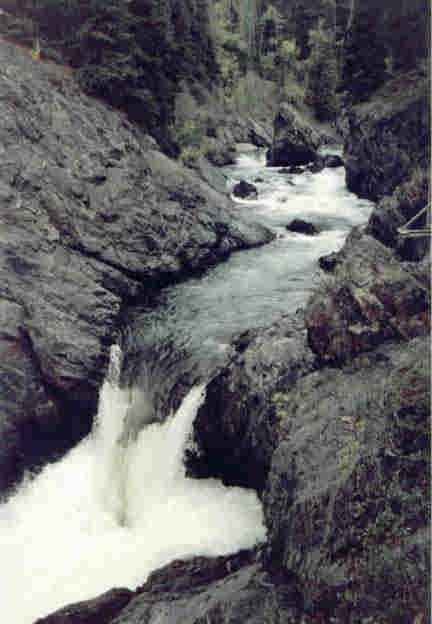 Sit by a beautiful waterfall

A Mountain lion? [joking!]
Here is a real "big cat" print photo taken by my friend,Sandy McCollum in Ketchikan,Ak.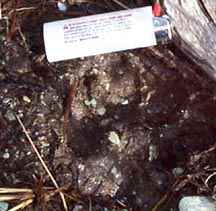 There is an occasional Mountain Lion that swims the channel from Canada to these islands!
Here are the claw-scratch marks she found on a bridge rail.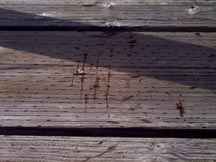 Ketchikan is the 4th largest city in Alaska,after Anchorage,Fairbanks and Juneau.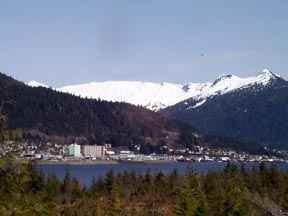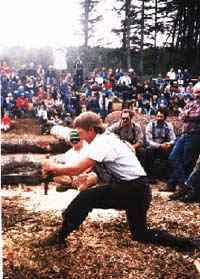 Logging contests are great sport. Southeast is the logging and timber area of this great state.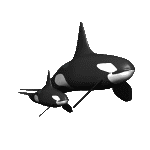 You might try catching a lift on the back of the Orca! [joking again]
The cruise north on this inland passage takes us to
HAINES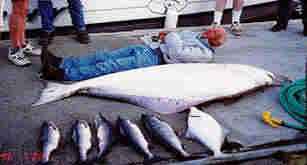 Good fishing and a large Bald Eagle preserve
[Be sure to lock up your small dogs and pets!]

Haines Bay is a haven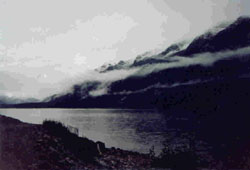 Haines is on the mainland coast and to drive there you must go on the Alaska Highway into Canada and turn south again to enter Alaska and get to Haines.
Kluane Lake is in B.C.,Canada and is a most wonderful sight.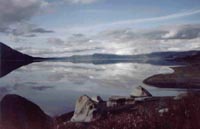 SKAGWAY is reached by boat or small plane and is a quaint setting of the old gold-rush days. This was the home of the infamous "Soapy Smith"(not a real nice character) The miners came in here and climbed a very difficult WHITE PASS TRAIL over the mountains. Many starved and died.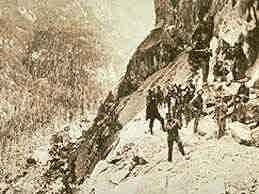 Chilkoot Pass was the only way through..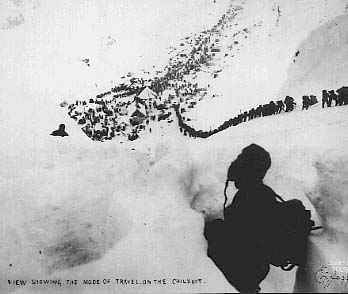 I think we are very tired after that climb and also shivering!
We shall leave this scenic trek now and mush on!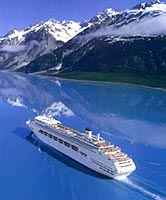 Click on the flag